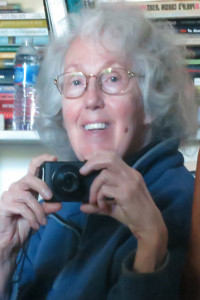 Elizabeth Schneider is an ordained minister of Religious Science and a staff minister at her local Center for Spiritual Living in California. Rev. Elizabeth came to Religious Science in the late 90s, after a health challenge triggered an intense spiritual and personal journey. Immersed in Science of classes, she completed requirements to become a practitioner and a licensed staff minister by 2003, and an ordained minister in 2011. A passionate photographer, she has served as photographer for the Center and occasionally gives workshops on creative expression through digital photography.
She earned master's degrees in journalism, with a specialty in photojournalism, and counseling psychology. She is a graduate of Coach University, an internet-based life coaching program, has studied spiritual psychology at the University of Santa Monica, and worked as a freelance writer/photographer, vocational rehabilitation counselor, career coach, and university instructor,
While serving with the U.S. Foreign Service in Europe,  she met her husband of over 40 years and they raised two children. She is an avid photographer and has created over 30 personal photo books for family and friends. She considers photo books a personal legacy to her children and grandchildren.  In addition to photography, Rev. Elizabeth's current interests include health and fitness, writing, and online learning. For Rev. Elizabeth's Creative Thoughts and Affirmative Prayers, go to  www.revlizwritings.blogspot.com.